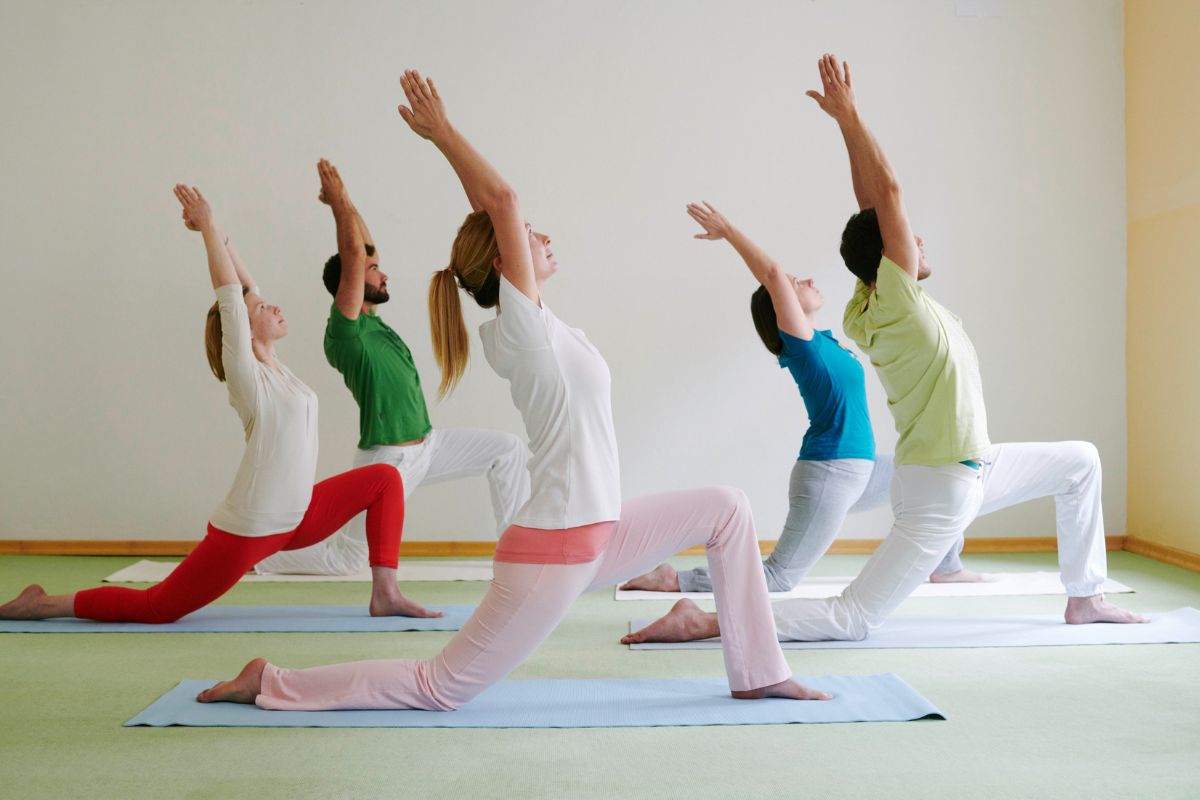 For those who want to start or to reinitiate the yoga practice, the Sivananda Center offers a unique system from decades of experience gained in the Sivananda centers around the world.
This introductory system articulated in two levels of Yoga 1 and Yoga 2 guides the student in a progressive and detailed way to the learning of the basic sequence of traditional hatha yoga, which includes breathing exercises, sun salutation as a preparatory warm-up for the sequence of asanas (postures), the 12 basic postures and relaxation techniques.
You can then begin with our yoga 1 course for beginners, a step-by-step introduction to yoga. There are several yoga courses starting each week at various times. The first level (yoga 1) is followed by the second level (yoga 2)
In the yoga 1 and yoga 2 courses you will learn the basic sequence including two breathing exercises, sun salutations, the 12 basic postures, and relaxation techniques.