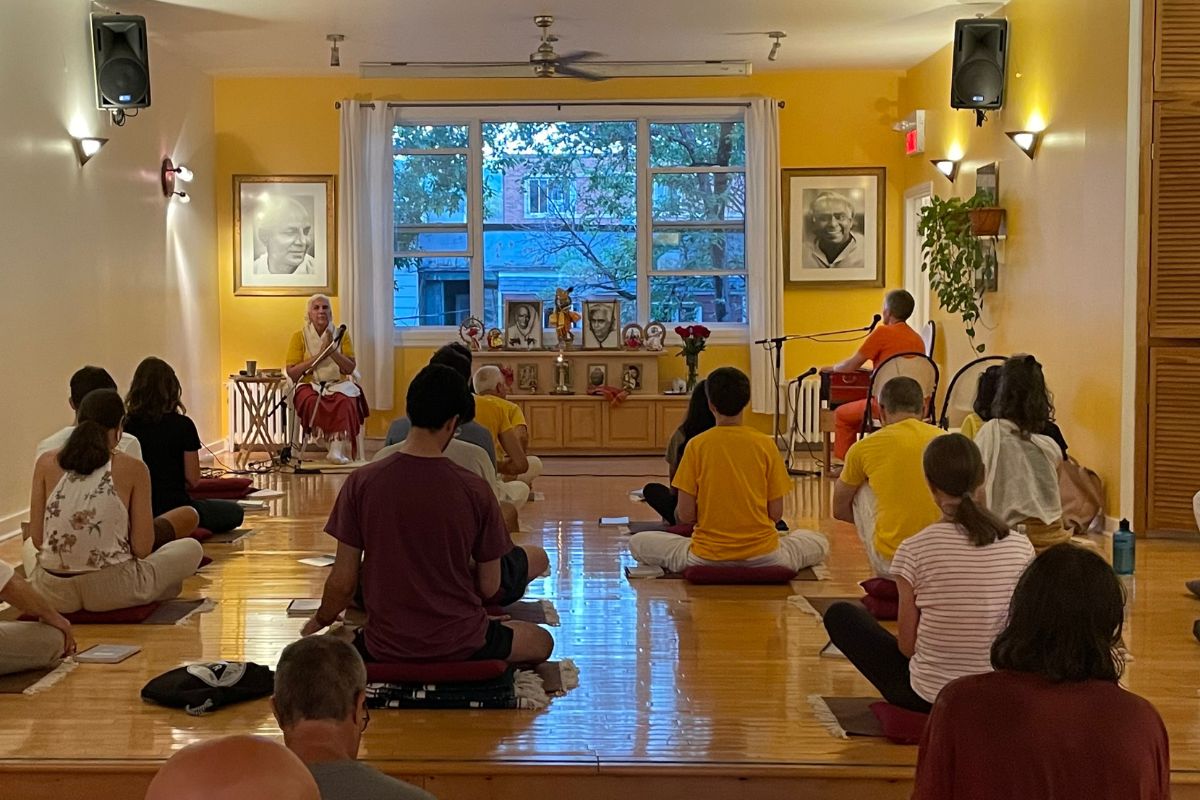 The Raja Yoga path to inner peace
The science of raja yoga explains the subtle mechanism of the mind and its levels, how habits are formed, and the origin of pain and how we can get rid of mental suffering.
It teaches us how to focus the mind and realize our true nature, which is beyond the mental condition. It makes us aware of our true Self, which is true bliss and absolute peace.
It gives us a wonderful message of hope and encouragement, urging us to rise above states of depression agitation and fear and find the center within ourselves. That space where we are untouched by the changes and challenges in our lives.
5 classes – 90 minutes each, once a week
Pre-requisite:
No previous experience of yoga is necessary.
Upcoming batches:
February 24 to March 24
Every Friday
6:30pm – 8:00pm (French)
Class guidelines:
Arrive at least 10-15 minutes prior to class.
It is recommended not to eat at least one and a half before class.
Wear comfortable clothing.