Yoga Alignment Principles and Practice
with Stephen Weiss
Tuesday, July 5 2023 | 5.30 pm to 8.30m pm | $65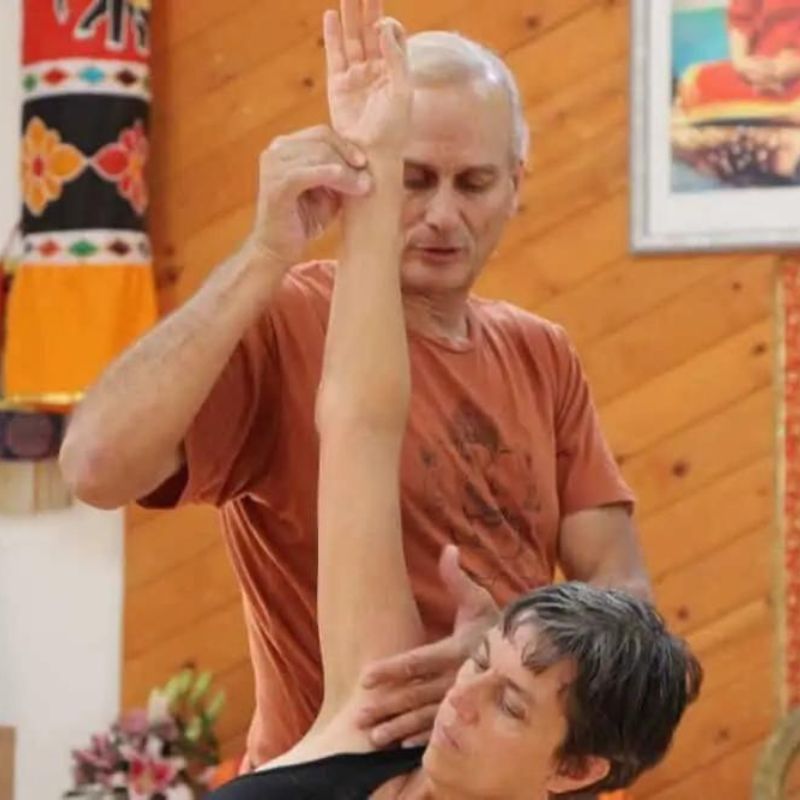 Most students practice yoga with the common goal of finding ease and grace in their movements and strength and stability in their postures. Aligned postures are fundamental to achieving this while increasing health and vitality. Correctly aligning asanas unleash the wisdom and healing power of yoga. Alignment begins with knowledge and is followed by its application into our postures.
This workshop is committed to sharing the knowledge of alignment. Its fully experiential, on-the-mat, and presented in a yoga class setting. The specific principles of postural mechanics and alignment are explored using cutting edge application of anatomy and exercise physiology. Yet, all concepts and principle remain consistent with classical yogic philosophy.
Do not miss this seminar in Montreal!
Please reserve your spot, [email protected] or phone: 514 2793545
Students will:
Learn practical, easier ways to set up postures.
Deepen and advance their practice with safety.
Understand how to follow the natural design of the body.
Recognize common postural misalignments that cause injury.
Make time on the mat a personalized therapeutic experience.
Topics covered:
Importance of alignment
Fundamental alignment and mechanical principles
Ligament physiology
Muscle physiology and stretching
Foundation and orientations of postures
Principles of full body alignment
Steven Weiss: MS, DC, ERYT, C-IAYT is a holistic chiropractor, nutritionist and certified yoga therapist. Steven's approach to teaching anatomy, yoga mechanics and postural alignment is always hands on and experiential. His goal is for the students to be able to immediately apply the principles explored in their practices and teaching. He is the author of The Injury-Free Yoga Practice, Integrative Alignment Yoga Therapy, and Yoga Alignment Principles and Practice.