Satsang – Free Group Meditation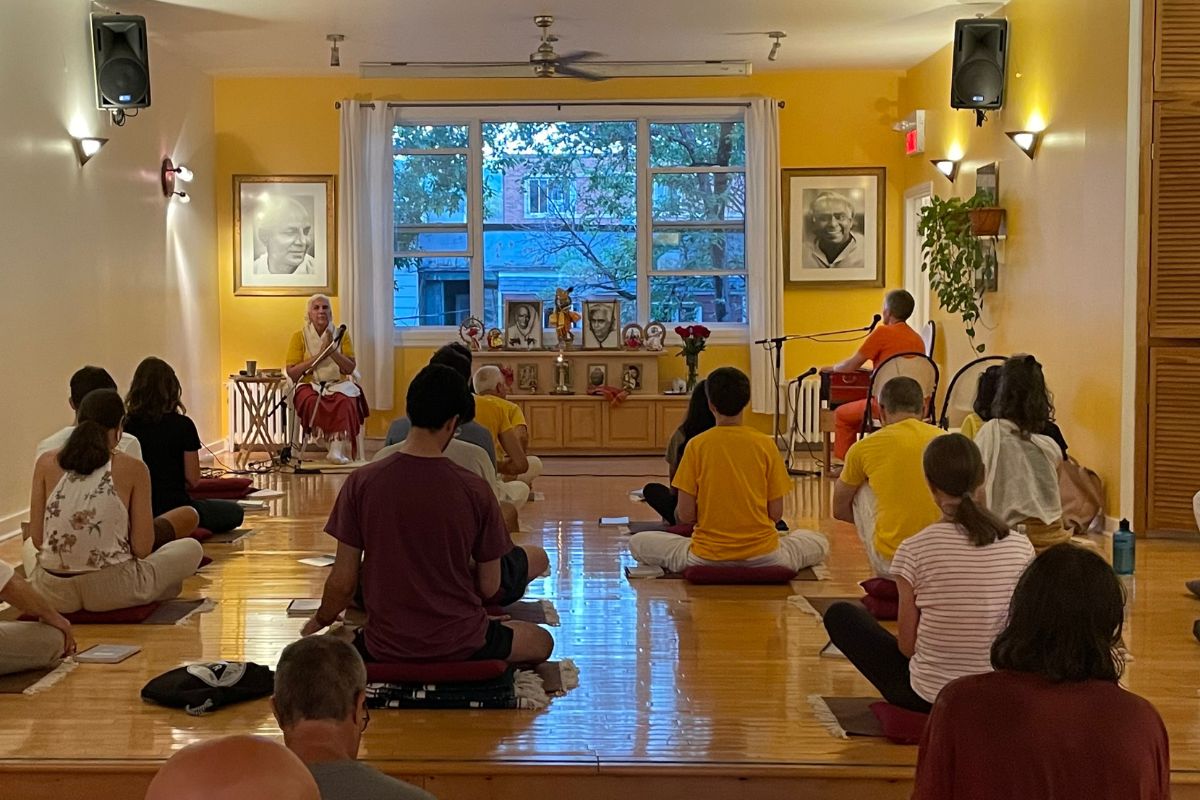 Satsang means "association with the wise". It is the heart of yoga practice. Meditating together in a group creates a strong spiritual atmosphere which allows a deeper experience of meditation. In satsang, people of different levels practice together – from newcomers to experienced yoga teachers. Satsang consists of:
30 minutes of silent group meditation,
30 minutes of meditative chanting of mantras and kirtan,
An easy-to-follow lecture on yoga philosophy or psychology.
Free of charge. All are welcome. Donations of flowers or sweets are very welcome, but completely optional. No advance registration necessary. No prior experience required. Please join us!
Mornings:
Monday to Friday, 6:00 am – 7:00 am
Evenings:
Wednesdays, 8 pm to 9 pm from March 1 st 2023
Sundays, 7:00 pm – 8:30 pm
(Sundays we offer a free vegetarian meal after satsang.)