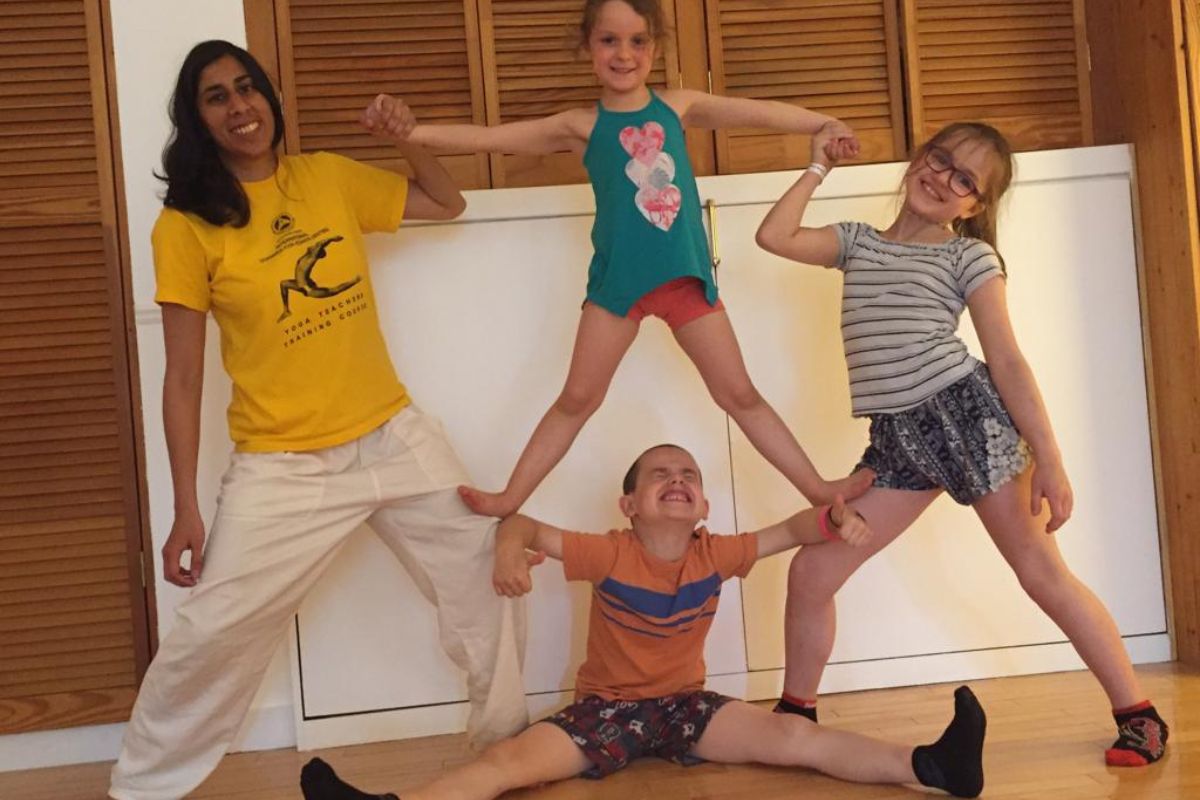 Kids learn yoga postures, breathing and relaxation as well as have fun playing yoga games with their friends. They learn simple yoga postures and relaxation techniques. Lots of fun!
YOGA IS GREAT FOR KIDS BECAUSE IT…
Sharpens concentration for better studying,
Develops fitness and coordination,
Assists with athletic skills if involved in sports,
Encourages a flexible body and mind,
Instills a positive attitude,
Boosts self-acceptance and awareness,
Gives an opportunity to have fun with friends!
Pre-requisite:
No previous experience of yoga is necessary.
Class time:
11:00am – 12:45pm
Every Sunday
(7 – 11 years)
Course fee:
1 class: $11
10 classes: $100
Class guidelines:
Arrive at least 10 to 15 mins before class starts.
It is recommended not to eat at least one and a half before class.
Plan for loose, comfortable clothes.
Registration at [email protected] or at (514) 279-3545