Build on the posture sequence from the Beginners' Yoga Courses. Or, expand your regular practice by learning new variations to build strength and flexibility and experience more deeper aspects of Hatha Yoga. Open to students who have completed the Yoga 1 and Yoga 2 Beginners' Courses or have an established, regular practice.
Yoga 3 Intermediate Course
Practice traditional Hatha Yoga postures (asanas), breathing techniques (pranayama), cleansing exercises (kriyas) and introductory meditation. Learn the theory behind the different paths of Yoga, the power of the mind, and the energetic body. Open to those who have completed Yoga 2, or are practicing yoga at an Intermediate level.
Date: Fridays, October 2 – November 6, 2020
Time: 6:30 – 8:00 pm
Cost: $90 non-members / $75 members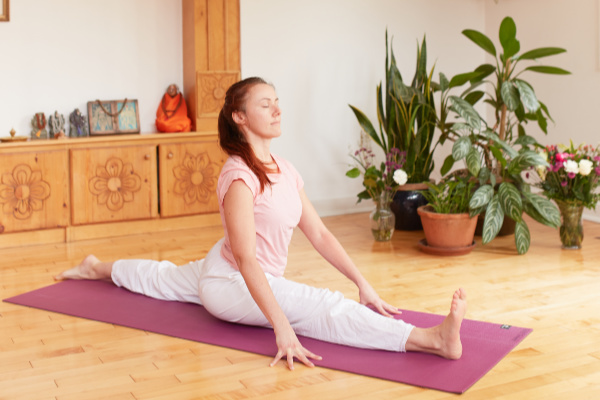 Hatha Yoga Intensive Course with Prahlada
This exciting and integrated course is back by popular demand. Come challenge your strength, and focus your mind with this 10-hour course. Prahlada will bring his humorous and engaging approach to the mechanics of each advanced asana and pranayama. Learn and understand how each asana impacts the body and mind. Experience holding the poses longer to develops a meditative approach to your practice.
Date: Monday December 7 – Friday December 11, 2020
Time: 6:00 – 8:00 pm each evening
Cost: $200 members | $240 non-members