Toronto Sivananda Yoga Vedanta Centre
Yoga and Meditation Courses in Toronto
Upcoming Workshops, Courses & Events
Hatha Yoga

Yoga can help you deal with these hard times by keeping the body fit, the mind balanced and the energy positive. We are grateful to be able to offer you daily yoga classes via Zoom and at the Center. Please join us! See Yoga Class Schedule
The Center will reopen for in person practice on Monday, January 31st! All our in-person guidelines apply. Hope to see you soon.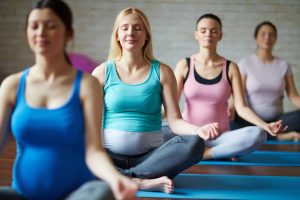 Prenatal Yoga Teacher Training (online)
February 19th – 20st, Saturday-Sunday, 8am – 4pm
15 hrs Continuing Education Certificate with Yoga Alliance 
Learn how to adapt a yoga practice to each stage of pregnancy, to ensure a safe and enriching practice for mother and baby.