Toronto Sivananda Yoga Vedanta Centre
Yoga and Meditation Courses in Toronto
Upcoming Workshops, Courses & Events
Hatha Yoga

Yoga can help you deal with these hard times by keeping the body fit, the mind balanced and the energy positive. We are grateful to be able to offer you daily yoga classes via Zoom and at the Center. Please join us!
Upcoming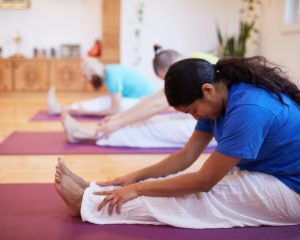 MORNING Gentle Yoga
September 27 – October 1
8:00 – 9:00 am, $35
Our Gentle Yoga Classes are suitable for beginners, as well as intermediate students. If you are new to yoga – or have not practiced for a while – this series of 5 classes are a great way to build flexibility and strength, while calming the mind and developing some morning discipline.