Saturday November 21, 1:00 -3:00 pm, $50
Offered online via Zoom. Open to all.
Pranayama is one of the key practices within the Yoga discipline. In addition to Asanas and Meditation, Pranayama is gaining increasing importance in the present world. The availability of ancient literature and modern scientific evidence is sparse on this subtopic of Yoga. Dr. Sundar Balasubramanian is a pioneer in the area of salivary biomarkers combining Pranayama practice. He has been researching techniques related to Pranayama from the ancient Indian tradition. He has published scientific research papers and book on Pranayama. This workshop consisting of both theoretical and practical components is unique in combining ancient wisdom with modern science based on his first hand research.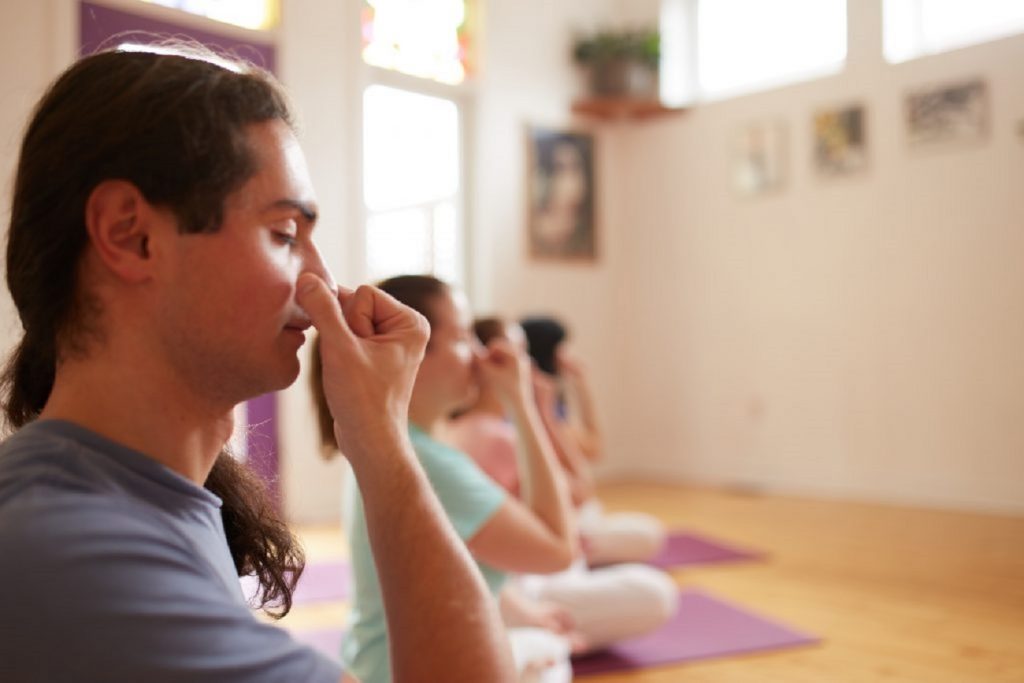 The attendees will be able to
1. Get to practice key exercises from both the Pranayama tradition and new exercises designed by Dr. Sundar.
2. Understand the biological and molecular mechanisms of Pranayama.
3. Learn the clinical and social applications of Pranayama.
This workshop will help anyone who is interested in the area of Pranayama. Participants can learn easy Pranayama techniques to relieve day to day stress and improve overall well-being. Patients and caregivers dealing with chronic illnesses could use Pranayama as a way to symptom management. This is open to all levels.
Requirements: Please do not eat a large meal at least 2 hours before the workshop (helps with breathing better, rather than having a full tummy!); seating can be on half-mat, chair, or any comfortable sitting position; No need for mat or Yoga apparels (we are not going to do whole body stretches!); drink adequate water; no electronic recording of the session (absorption is better through mind and heart!).
Dr. Sundar Balasubramanian is a cell biologist currently studying mechanisms involved in resistance to cancer therapy at the Medical University of South Carolina, USA. He is also a Yoga Biology researcher, and is a pioneer in the scientific study of Pranayama. He was a speaker at TEDx in 2015 and pusblished several books including  "PranaScience: Decoding Yoga Breathing". He is a member of  the International Association of Yoga Therapists, and the Integral Yoga Teachers Association, and he is an IAYT certified Yoga therapist (C-IAYT). He is the Founder of PranaScience Institute.