The months of carrying a child are precious and soon past. You are engaged in the creation of a new life, not merely with your body, but with your emotions, mind and spirit.
This course teaches mothers yoga postures, breathing exercises and relaxation techniques that they can do to help the mind and body adapt to pregnancy, prepare for labour and adjust to life with the new baby.
No previous experience of yoga is necessary. Women are welcome to join at any stage in their pregnancy.
Yoga can help you have the best possible pregnancy and delivery in many ways:
Gives relaxation, centeredness, and emotional balance: Yoga can empower you and give you a sense of your inner strength (physical, mental, emotional and spiritual) which is invaluable during pregnancy and after baby arrives.
May help common pregnancy complaints, such as lower back pain, varicose veins, leg cramps, sciatica, swelling, upper back and shoulder tightness, sleeplessness, fatigue, stress and anxiety.
Improves body awareness and posture.
Breath awareness and breathing exercises can improve effective use of breath and relaxation during labour.
Strengthening and stretching of pelvic muscles can ease childbirth and postpartum recovery.
Connect with your baby while it is still in the womb: Yoga practice may also stimulate the unborn baby's sense of touch and body awareness.
Nurture yourself and your child in a positive, uplifting environment: Meet and share with other mothers and mothers-to-be.
Please consult your doctor before attending the course.
Arrive at least 10-15 minutes prior to class.
It is recommended not to eat one hour before class.
Wear comfortable clothing.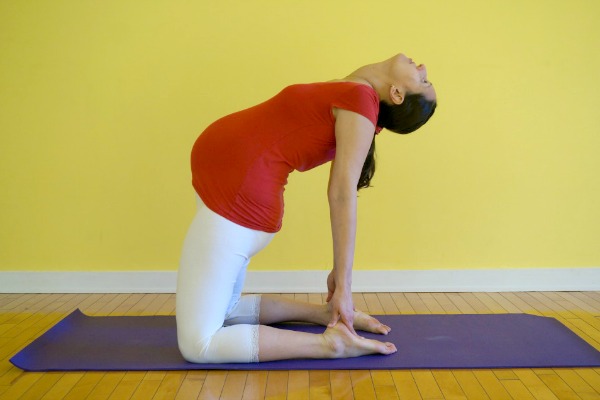 Upcoming Prenatal Yoga Course Dates:
A five-week course, meeting once per week
Cost: $60 non-members | $50 members
DATE/DATE
REGISTER
Sep 23 – Oct 21
Wed, 5:15 – 6:15 pm
Register