Interest in meditation is growing and many yoga teachers are now asked to provide some instruction in meditation.
In this course you will learn how to teach the practical aspects of meditation:
Proper breathing
Sitting postures for meditation
Creating the environment and conditions for practice
How to introduce the fundamentals of meditation
We will also cover yoga philosophy and mantras and you will receive a lesson plan which you may use with students.
Open to yoga teachers of all traditions. Continuing education hours (10) with Yoga Alliance.
Beginner yoga course or meditation course taken at any of Sivananda Yoga Vedanta Centers is strongly recommended.
Required course book (available for sale at our boutique): Meditation and Mantras by Swami Vishnu-devananda
Dates/Times: Weekend of  November 29 – December 1, 2019
Friday November 29, 5:30 – 8:00 pm
Saturday November 30, 1:00 – 5:00 pm
Sunday December 1, 11:00 – 3:00 pm
Cost: $250 members / $300 non-members
How to Register: Register Online Here
You may also register phone at 416-966-9642 or in person at the Centre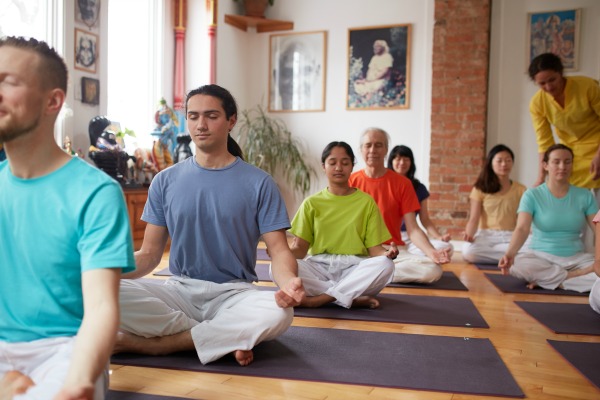 About the Instructor: Saraswati is director of the Sivananda Yoga Center in Toronto and regular teacher at Sivananda Ashram Yoga Camp.  She is long time disciple of Swami Vishnudevananda and has been teaching students of all ages for the past thirty years .