Fridays 6:00 – 8:00 pm, Sundays 1:00 – 3:30 pm, November 6 – 29
$950
Offered online via Zoom. Open to all.
This course is designed to give the student a sound understanding of the Ayurvedic nutrition and food combinations that empower health and digestion. Students will learn how to plan well balanced, nutritious vegetarian meals made from grains, beans, vegetables, fruits, seeds, dairy products, fat, spices and herbs, based on Ayurvedic principles.
Ayurveda, a traditional holistic, natural healing science of health from India, has been practiced for over 5,000 years and teaches us how to live a healthy, balanced life. Ayurveda emphasizes diet as the most essential part of a healthy life. This course is open to everyone, including: yoga teachers, yoga practitioners, those who want to become healthy vegetarians and would like to learn about balanced food according to the principles of Ayurveda.
Course overview:
Learn a balanced diet based on Ayurvedic principles.
The twelve Ayurvedic food groups.
Sources and balance of the six tastes (shad rasa).
Food combinations using Ayurvedic principles.
Understanding of vegetarian proteins for the maintenance of essential protein in diet.
Use of Ayurvedic herbs and spices to enhance and regulate digestion.
Importance of the concepts of Agni and Ama.
Concept of fasting (upvasa).
Planning well balanced, nutritious meals.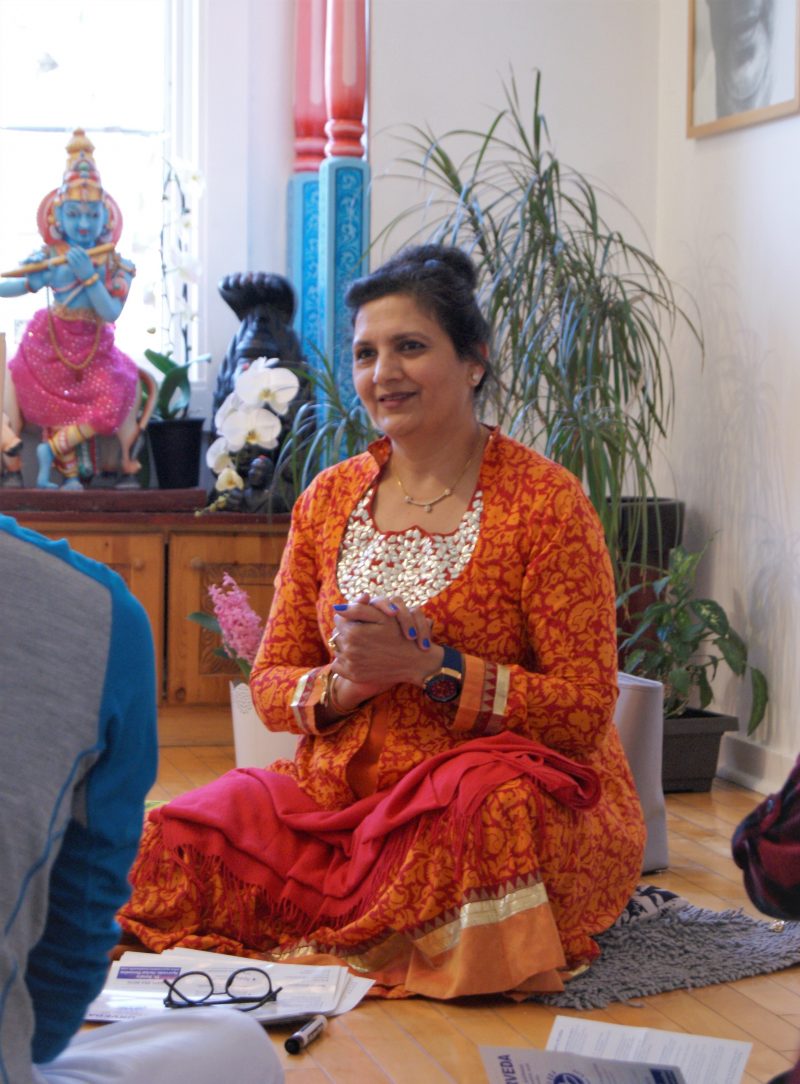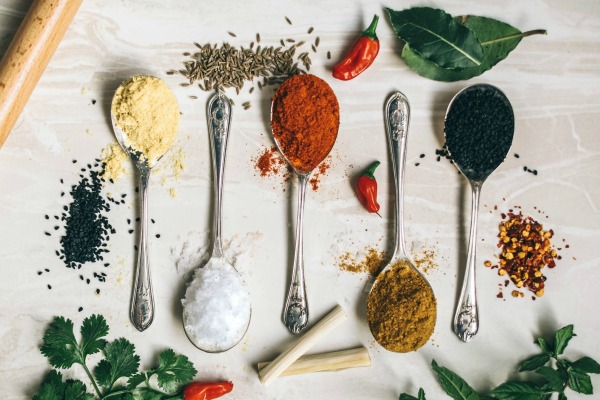 Cooking workshops overview:
Menus will cover Tri-Doshic recipes for all body types.
Recipes will be cooked using healing herbs and spices.
Proper food combinations used to enhance the digestion.
Preparation of nutritious sweets.
Preparation of healthy hot and cold drink.
Teacher: Dr. Sonal Bhatt M.D. (Ayurveda) is a highly qualified Ayurvedic
physician and Panchakarma specialist from one of the leading Ayurvedic
universities in India, Jamnagar Ayurvedic University. She is also a
Registered Holistic Nutritional Consultant from CSNN Toronto. She has
been practicing as an Ayurvedic consultant, Panchkarma specialist,
teacher and researcher in India, Canada and North America for over 30
years.  She is currently practicing and teaching Ayurveda and offering
holistic health services in Toronto.
Detailed Schedule:
November 6 – 29
(Fridays and Sundays Nov 6-8;  Nov 13-15; Nov 20-22; Nov 27-29)
We will meet each Friday 6.00-8.00 pm to learn theory and then each Sunday 1.00-3.30pm for cooking sessions.
During the Course students must attend a minimum of two Yoga classes a week – a free yoga pass at the Toronto Sivananda Yoga Centre will be provided for the duration of the course. Students will be able to attend the Yoga classes following the Centre's Online Class Schedule.
REGISTER
By E-transfer: Send to [email protected].  We will take your registration and send a confirmation e-mail.
By Phone: 416-966-9642