Unplug in the Virtual World
July 10 – 12 (Friday everning to Sunday noon)
Two times a year, the Toronto Sivananda Yoga Centre organizes a weekend Yoga Retreat, just 1 hour outside Toronto. Those retreats are highly popular and attracts regular student, teachers and even families!
Since we are not able to conduct such a retreat this summer because of the circumstances, we are happy to invite you to our Virtual Yoga Retreat!
Join us for a weekend of yoga and meditation and connect with fellow yogis you may have met on our past retreats or simply make new friendships.
This is a highly interactive weekend open to the whole family and based on the schedule of our regular yoga retreats.
Would prefer to be outside during summer time? Busy with kids? Don't worry, our schedule is well-balanced with outside walking meditation and other activities. The program also provides special activities for children while you enjoy your yoga class.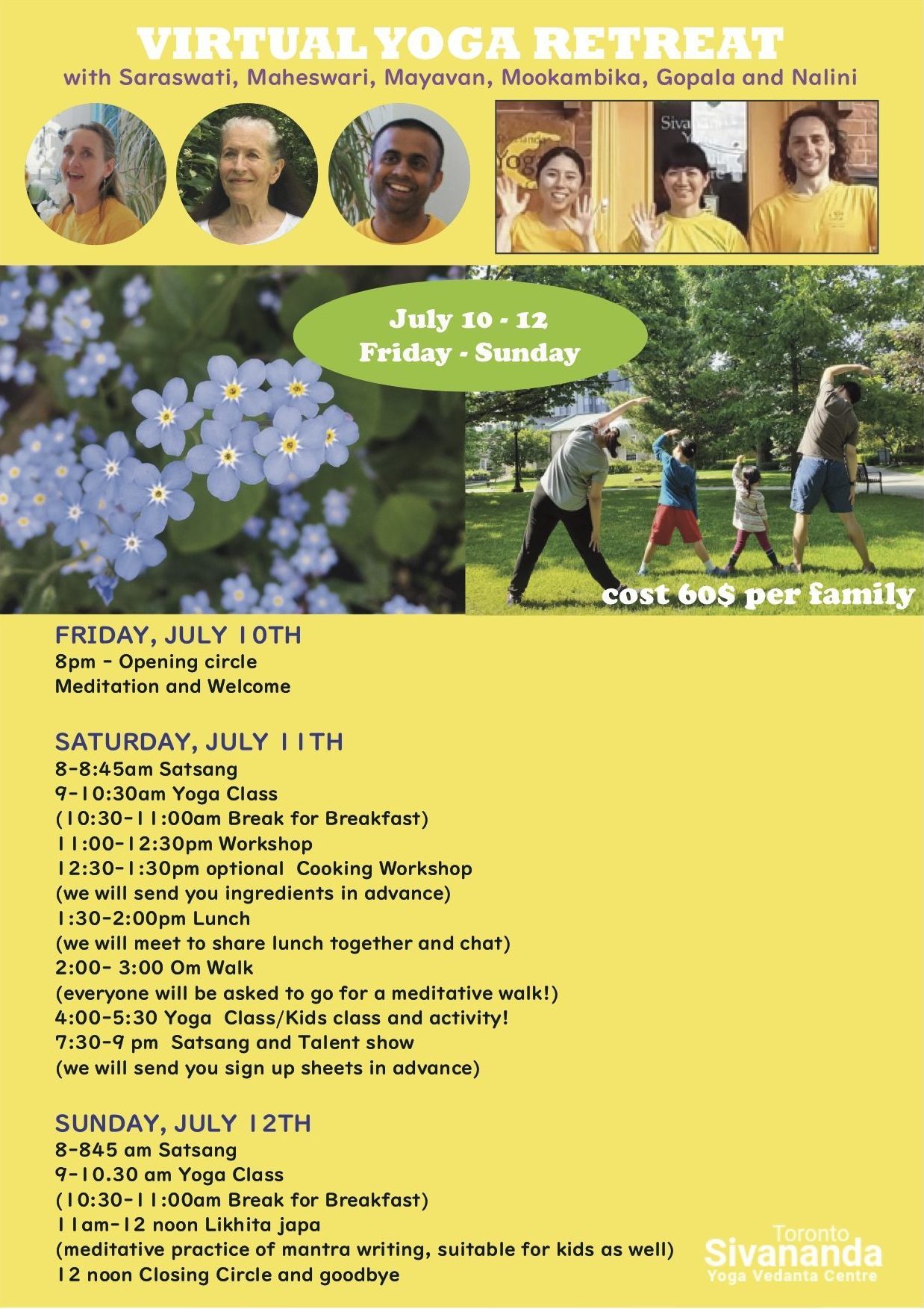 STARTS: Friday July 10, 8:00 pm
ENDS: Sunday July 12, Noon
$60/registration. Up to 4 person (family) per registration
Register
By e-transfer to [email protected]
By phone: 416-966-9642