Meditation is considered the most important of all the yoga techniques and is an invaluable tool for emotional balance and peace of mind.
This course provides instruction in the basic techniques and theory for starting a meditation practice.
Topics covered in the course include:
Why meditate?
How to start a meditation practice.
Sitting positions, conscious breathing, and mental relaxation.
Developing concentration.
Mantras – tools for meditation.
A five-week course, meeting once per week.
Cost: $85 non-members | $70 members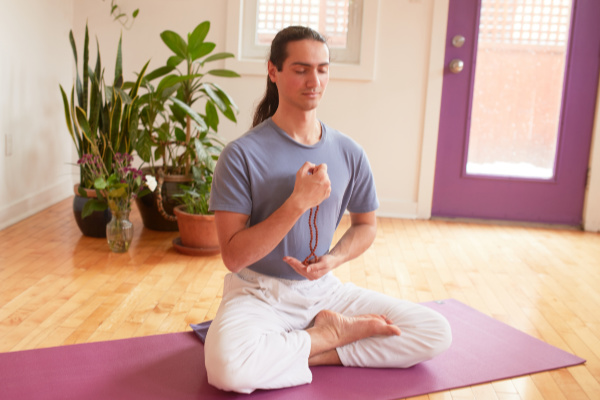 Other Course Information
Recommended Textbook: Meditation & Mantras by Swami Vishnudevananda. (Available at the Boutique)
Practical Tips:
It is recommended not to eat one hour before class.
We provide meditation cushions for the class. (You are welcome to bring your own if you wish though.)
Wear comfortable clothing suitable for long periods of sitting.