04oct01novRaja Yoga Sutras Course - 2nd Pada (Chapter) with Saraswati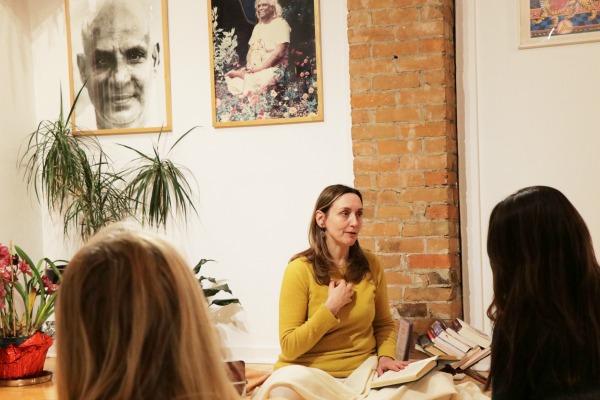 Event Details

The Raja Yoga Sutras of Patanjali offer a detailed study of the psychological aspect of the human being. They present a comprehensive analysis of the mind and a very methodical approach to its mastery. The text is divided into 4 chapters which in a nutshell, cover the concepts related to the mind and its functioning, the practical aspects of mind control, the different experiences, the knowledge and the powers that can be manifested during its evolution and finally describe a state of liberation.

Sadhana Pada is the second chapter of Patanjali's Yoga Sutras. It is the most practical chapter as it gives us tools for removing obstacles that are blocking our Light within. It covers:
5 sources of our suffering (Kleshas)
8 branches of practice that gradually increase our discriminative wisdom (Ashtanga yoga)
detailed explanation and benefits these 5 practices: yamas, niyamas, asana, pranayama and pratyahara
how to deal with subtle and gross thoughts
breaking the bondage of karma
No previous knowledge required. All are welcome.
Price
$85 non-members | $70 members