7 days course: Nov. 23 – 26 and Nov. 30 – Dec. 2, $1150
 8:00 am – 5:00 pm (with lunch break)
Offered online via Zoom. Open to all.
This course is designed to provide students with a profound foundational understanding of Ayurveda theoretically and practically, in order to develop their own healthy life style and be able to counsel others. Students will design balanced Ayurvedic health programs with tools that include daily health regimens, diet therapy, nutrition and herbal remedies. Students will further learn how to apply Ayurveda therapeutically within a yogic life style.
The course builds on previous occasions when students performed successfully as Ayurvedic Lifestyle Counsellors. It is possible for all to assess Ayurvedic constitutional types to help family, friends and others to progress towards balance by using Ayurvedic health regimes and lifestyle suggestions.
The course is open to everyone who is searching for a deeper understanding of Ayurveda and Yoga wellness, as well as those who are involved in other healing arts and would like to share Ayurvedic principles with others to empower health and fitness.
Course overview:
Introduction to the fundamental principles of Ayurveda: the Five basic elements theory, Tridosha theory, and Sankhya philosophy
Determine your own body type based on Tridosha theory
Concept of seven tissues (Dhatu)
Concept of channels (Srotas)
Concept of Ama and Agni
Overview on Prana, Tejas and Ojas
Guidance on how to pursue Ayurvedic preventive methods such as daily Dincharya
Overview on common herbs used in Ayurveda
Information on the use of common Ayurvedic herbs and spices
Overview of diseases causes and manifestations
Overview on Panchkarma and self oil massage (Abhyanga)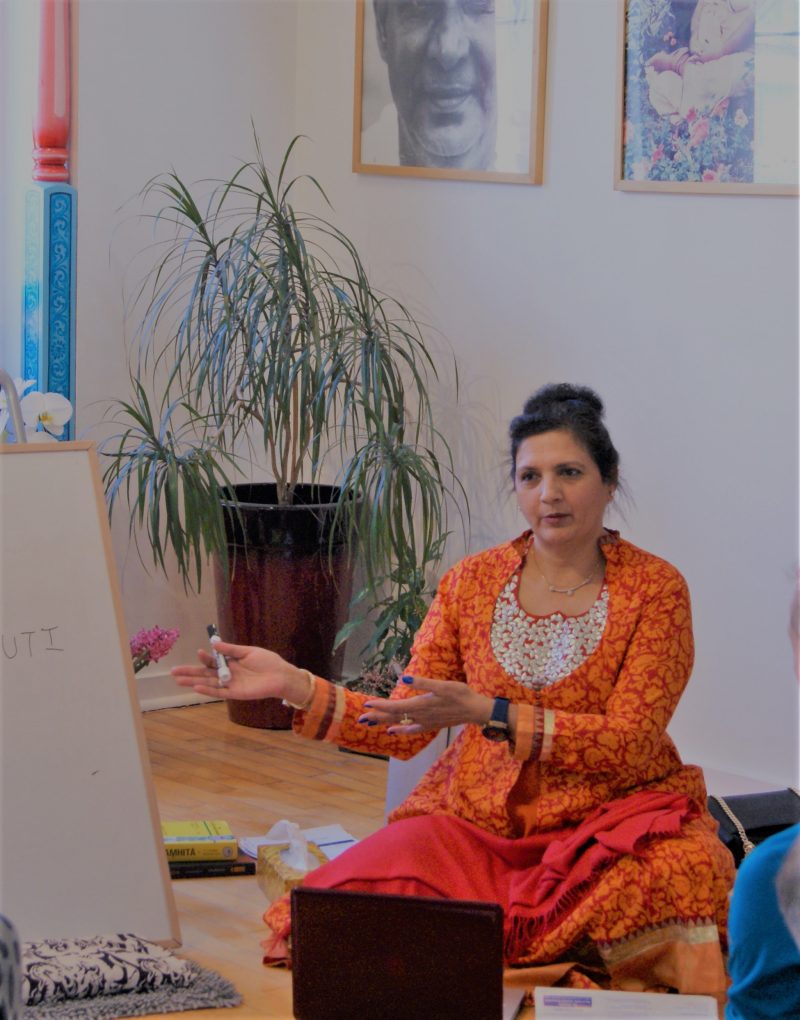 Practical sessions overview:
Preparation of some Ayurvedic digestive formulas
Preparation of Ayurvedic home remedies
Introductory session for Ayurvedic cooking and Tridoshic recipes
Teacher: Dr. Sonal Bhatt M.D. (Ayurveda) is a highly qualified Ayurvedic
physician and Panchakarma specialist from one of the leading Ayurvedic
universities in India, Jamnagar Ayurvedic University. She is also a
Registered Holistic Nutritional Consultant from CSNN Toronto. She has
been practicing as an Ayurvedic consultant, Panchkarma specialist,
teacher and researcher in India, Canada and North America for over 30
years.  She is currently practicing and teaching Ayurveda and offering
holistic health services in Toronto.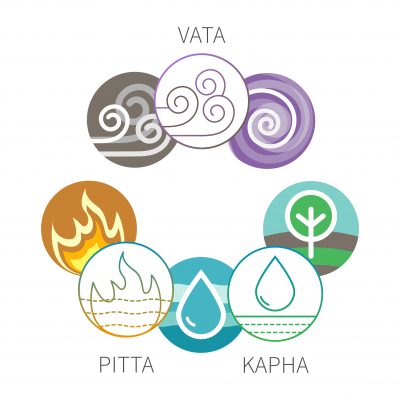 Detailed Schedule:
Nov. 23 – 26 (Monday to Thursday) and Nov. 30 – Dec. 2 (Monday to Wednesday)
 8:00 – 9 am: Yoga class
12:00 – 2:00 pm: Ayurvedic lecture, discussion and demonstrations
2:00 – 3:30 pm: Break
3:30 – 5:00 pm: Ayurvedic lecture or practical session
Disclaimer: The course is not for the purpose of any diagnosis, treatment, prevention or cure of any diseases. If you have any serious, acute or chronic health concerns, please consult your family physician or primary health care provider.
REGISTER
By E-transfer: Send to [email protected].  We will take your registration and send a confirmation e-mail.
By Phone: 416-966-9642